If you're interested in building your own ecommerce company, you're in luck.
These days, it's easier to design and run a digital store than ever before. Not only are there many ecommerce website builders to help you, like Shopify, Magneto, and WordPress, but there are also various plugins and apps that will assist you in finding the right sales model too.
For instance, one of the leading sales strategies available for beginners in the ecommerce industry is dropshipping. Unlike other models available for building your own company, dropshipping allows you to get started with very little initial investment.
All you need to run your own dropshipping business is an ecommerce site, a merchant or two that you can trust, and the right application. Oberlo is one of the leading apps designed just for companies with an interest in dropshipping.
Here's everything you need to know about how much it costs to get started with Oberlo.
What is Oberlo?
Before we begin exploring the different Oberlo pricing options available, let's cover the basics.
The Oberlo brand was originally launched in 2015 by a group of friends. The application became popular quickly, thanks to a wide selection of powerful features. In no time, it became the leading dropshipping application in the Shopify app marketplace.

Oberlo is a platform that makes finding the right products to sell online easy, through merchants that you can trust. With Oberlo, you'll be able to tap into a huge variety of different products, from t-shirts through to swimwear, electronics, and more with ease. Whether you're interested in fashion, digital devices, toys or beauty, you can accomplish anything with Oberlo.
Once you've picked the items you want to list on your website, your Oberlo app will automatically add them to your Shopify store. Oberlo works exclusively with Shopify, which means that you will need to calculate the cost of building a website through Shopify into your pricing strategy.
When one of your listed products is purchased, your supplier will ship the product from their warehouse straight to your customer, so you don't have to worry about things like storing or shipping your products. Instead, you can focus on growing your company and making more sales.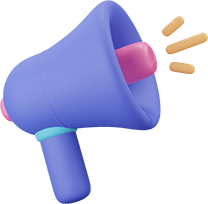 Free Webinar: How to Quickly Start a Profitable Dropshipping Store
Learn how to find high-margin products, import them into your store, and start selling — fast.
The Benefits of Dropshipping with Oberlo
Rather than having to set up a store and a dropshipping strategy separately, Oberlo allows business owners to begin building their website quickly and conveniently with a system that works seamlessly with the Shopify ecommerce website builder.
Originally, users could only import products to Shopify from AliExpress to sell from merchants. This wasn't too much of a downside, as AliExpress is one of the leading merchant environments for dropshipping companies. However, over time, a lot of brands started to feel restricted by AliExpress being their only option.

Fortunately, Oberlo soon updated its sales options to suit a broader range of dropshipping business owners. After learning that customers wanted products that weren't always imported from China, Oberlo began implementing two new kinds of suppliers into its system: Verified Suppliers and Oberlo Suppliers.
The standard Oberlo suppliers are the companies that have been carefully vetted and allowed to join the Oberlo marketplace. Many of these suppliers are located around the world. Some offer better shipping times than AliExpress, whereas others are very similar; it all depends on the merchant that you get and where you're shipping to.
Alternatively, the Oberlo Verified Suppliers are the top-performing merchants that have been hand-picked by the Oberlo team as the very best options for your dropshipping store.
For more info, read our comprehensive Oberlo review and Shopify reviews.
Understanding Oberlo Pricing: The Free Plan
Now that you know how Oberlo works, and why it's so beneficial to businesses in the modern landscape, we can begin to look at how much it costs to get started with this application.
Oberlo stands out from other dropshipping solutions in the digital market for one major reason. The company offers a 100% free forever option.

Unlike other premium apps for Shopify that just give customers a taster of what they can get with a 30-day free trial or a demo account, Oberlo allows you to continue using its free service for as long as you need to. You can use the Starter plan for as long as you like, and for an unlimited number of orders too. Features include:
Support for up to 500 products
Unlimited monthly orders
Oberlo Chrome extension
Product pricing automation
Product statistics
Inventory updates
Import list
Sales reports
Oder number syncing
Understanding Oberlo Pricing: The Basic Plan
Alternatively, if you're looking for the complete Oberlo experience, then you'll need to upgrade to either the Basic or the Pro package. The more you pay for your dropshipping plan from Oberlo, the more features and functionality you're going to get.
For instance, the "Basic" plan available for $29.90 per month is designed with everything you would expect from the free version of Oberlo, with a few crucial extras.

Instead of support for only 500 products, you'll be able to manage up to 10,000 products on your Shopify store with the Basic plan. Additionally, you also get access to a host of amazing extra features, including:
Bulk orders to speed up your business growth
Variant mapping with multiple suppliers
Real-time order tracking
Affiliate program support
Order fulfillment monitoring
Captcha solver with bulk orders
Understanding Oberlo Pricing: The Pro Plan
The final and most expensive Oberlo pricing option is the Pro plan, which comes with a fee of $79.90 per month. Although this might seem like quite a high price to pay for your Spotify add-on to begin with, it's actually very good value when you consider all the features that you're going to get.
As well as all the benefits that come with the Basic plan from Oberlo, you also get a range of extra benefits too, including a product limit of 30,000 items for your Shopify store. That's 3 times as much as you'd get with the Basic plan. Additionally, you'll also have access to multiple staff accounts, so various people can run your company from their own profiles.

Notably, if you go over your plan limit with the Basic plan or free plan at any point, you won't be automatically upgraded to the next option. You can continue to receive orders as normal, but the auto-fulfillment option will be disabled, which means that you need to start shipping products to customers manually. The only way to start importing additional products and fulfilling orders automatically again will be to update your plan.
The Other Costs to Consider with Oberlo Pricing
For a lot of people, the basic Starter plan offered by Oberlo will be more than enough to get started with a sensational dropshipping strategy. If you're just launching your company for the first time, support for up to 500 products will be more than enough. Additionally, you're probably not going to need extra features like multiple staff accounts.
When you're considering which Oberlo pricing package you need, however, you're going to need to look at the other prices associated with building your dropshipping website. For instance, Oberlo offers optional dropshipping courses that you can take if you need some guidance on how to get started:

While you don't have to take these courses, they might be useful for beginners.
Additionally, it's worth remembering that Oberlo is an app that will only work exclusively on the Shopify platform. That means that you're going to need to factor the cost of your Shopify website into the overall expense of paying for Oberlo. The three Shopify plans available are:
Shopify Basic: The cheapest option from Shopify. For $29 per month, you get 2 staff accounts, unlimited product support, an online store and blog, a free SSL certificate, and 24/7 support. There are also features for discount codes, manual order creation, and abandoned cart recovery.
Shopify: This is the standard version of Shopify, featuring everything from the basic plan, as well as 5 staff accounts, professional reports, and gift cards. Standard Shopify is available for $79 per month.
Advanced Shopify: Available for $299 per month, this is the most expensive Shopify service, coming with 15 staff accounts, and everything you would expect from the standard Shopify package. There's also access to an advanced report builder.
Are There Any Other Fees with Oberlo?
Oberlo is a relatively straight-forward application on the Shopify app store. With this simple tool, you can browse through trending products on dropshipping sites and access easy options that allow you to sell products to customers quickly. If you want trending product updates sent straight to your inbox, Oberlo can even send you suggestions on what to sell.
Additionally, the "ePacket" option available on Oberlo means that you can even cut the costs of shipping to your customers by finding the best shipping rates. You will need to upgrade to the Advanced Shopify plan to get the same shipping rate support from Shopify.
The only other potential expense that you may need to consider when you're choosing whether to use Oberlo for dropshipping is if you want to pay for someone to build your store for you. There are experts out there that will make Oberlo enabled Shopify websites on your behalf, so you can avoid the complexity of building your own site. At the same time, it's worth thinking about things like:
Hosting fees
Marketing prices
Design costs for Shopify themes
Premium app expenses
Domain name fees
What are the best Oberlo alternatives?
Oberlo is an amazing product, but it isn't going to be the right choice for everyone.
If you love the idea of having the perfect support for dropshippers included in your ecommerce platform, but you're not totally sold on Oberlo, there is an alternative option. You could consider implementing an alternative tool instead. Oberlo might be one of the leading solutions for dropshippers on the market – but it's far from the only choice.
As the benefits of dropshipping have become more well known around the world, companies all over have begun to produce tools that can help companies to embrace this new business model.
If you're looking for a dropshipping app to transform everything from shipment tracking to product description importing and exporting, we've got you covered. Here are five alternatives to the Oberlo dashboard.
Oberlo Alternative #1: Spocket
One of the leading dropshipping app options on the market today, Spocket makes it easy to run your eCommerce business online, tapping into all the benefits of dropshipping products. This tool offers an advanced and reliable way to track down different sales channels and suppliers for your business plan. You could even find that you can achieve a much higher quality of suppliers than you could ever get with Oberlo.
Rather than just relying on products from AliExpress and China, you can find dropshipping products that come from closer to home too, including the US. This means that you can achieve higher profit margins and reduce the shipping costs when it comes to sending products to your customers. Spocket is great when you're looking for a dropshipping app that delivers on everything from better delivery times to excellent product descriptions for your online business.
Features include:
Easy to follow pricing structure
Great for local and speedy shipping
Option for branded invoices and receipts
Go beyond AliExpress and Alibaba for products
Great range of supplier choices
Oberlo Alternative #2: SaleHoo
SaleHoo is another excellent choice for companies that want to start dropshipping products away from China. In this case, you'll be working with a company based in New Zealand, that offers more than a million different products to choose from. You can make unlimited orders online, building the perfect brand for your eCommerce business.
With simple pricing rules to follow, Salehoo is an excellent and straightforward alternative to Oberlo for those in search of a useful way to build their companies. Additionally, the software is great for beginners, with pricing plans starting at as little as $65 per year to help you get started. That means that you spend less money on your software, and more on developing new opportunities.
Features include:
A list of trusted and pre-vetted suppliers
Millions of products to choose from
Excellent customer support and service
Purchase products with a range of credit cards
Oberlo Alternative #3: Printful
When it comes to dropshipping apps, Printful is a relatively unique alternative to Oberlo. This product is specifically designed to help you build an online presence or Shopify store that can sell creative content. For instance, if you're planning on selling custom-made bags and t-shirts, then Printful could be just the product for you.
This service is particularly useful for those who already have a Shopify store, because it's designed specifically for Shopify users. Unlike other dropshipping solutions that focus on reselling products just from Alibaba and AliExpress, Printful allows you to create custom-made products that really ramp up your product margin.
Features include:
No upfront product price
Thousands of dropshipping products to choose from
Excellent customer support
Great way to automate running a creative business
Oberlo Alternative #4: Modalyst
Modalyst might look like just another dropshipping tool for your eCommerce store at first. However, it's actually one of the most convenient tools on the market. Searching for product sand adding them to your store on Modalyst is as simple as finding products on Amazon or eBay. What's more, you'll be able to find some of the leading brands in the world to re-sell with, including Calvin Klein and Timberland.
Another great thing about Modalyst, is that unlike Oberlo, which focuses heavily on AliExpress, you can use this app to access a catalog of trustworthy suppliers from the US and Europe. That's sure to speed up the shipping times of your ecommerce store and earn you a better reputation on Google too.
Features include:
Credible brand-name products, excellent for SEO and ranking
Shipping can be faster thanks to local suppliers
Excellent pricing rule tools
Range of independent brands available
Oberlo Alternative #4: Dropship.Me
Finally, Dropship.Me is another excellent Oberlo alternative for people who want to see all the benefits of dropshipping for themselves. This fantastic product allows you to go beyond the Shopify store when you're building your presence online. It works seamlessly with WooCommerce and WordPress, which is great if you prefer a WordPress focused website.
Dropship.Me comes with access to thousands of products from leading suppliers like AliExpress. With a click of a button, you can quickly and easily add products and product descriptions to your website and start taking credit card payments in no time. Additionally, all of the products listed on the website are chosen with a focus on quality, so you know you're getting the best for your customers.
Features include:
Free to install the Dropship-me plugin
Import products from AliExpress quickly and easily
Get high-quality products from trustworthy companies
Import descriptions instantly.
Oberlo Pricing Conclusion
With tools like Oberlo, starting a business is easier than ever. You don't have to rely on selling products through Amazon or eBay to start building a name for your brand, or signing up with affiliate marketing strategies. Instead, you can begin making a real name for yourself online, with a range of products that really speak to your customers.
At a time where more people than ever before want to discover the benefits of an affordable ecommerce option like dropshipping for themselves, Oberlo offers an affordable way to jump into the action. With the Starter plan, small companies can begin to build a name for their brands without paying anything for their Shopify extension. You could start your company just having to pay for the Shopify service that you're using and your domain name and hosting.
Additionally, even if you upgrade to the Basic plan from Oberlo, you're still going to enjoy a pretty affordable dropshipping solution.
For those who want an easy way to take their Shopify business to the next level, Oberlo is one of the leading tools in the digital market. It's definitely worth you giving it a try.
All you need is a credit card and a website, and you can start building an amazing brand in no time. Oberlo gives entrepreneurs everything they need to discover the benefits of dropshipping.
Oberlo
Rating:
4.5
- Review by
Rebekah Carter.